THE ART TO PRODUCE 'POLLA EXTRA VIRGIN OLIVE OIL'
Giampaolo and Manuela Polla, descendants of Nicolo', still continue to produce handcrafted extra virgin olive oil from Taggiasca olive following the traditional method, ancient art, difficult and delicate. As Manuela explains 'the olives are rigorously hand-picked because, as they fall to the ground, they develop a fermentation process and would be damaged. We work them within 24-36 hours and in this way, we keep the organoleptic characteristics unchanged.'
After a careful wash, the olives are brought to the old family oil mill in Toirano. This is one of the last that still keeps the granite stone mills where the olives are crushed to obtain a homogeneous paste.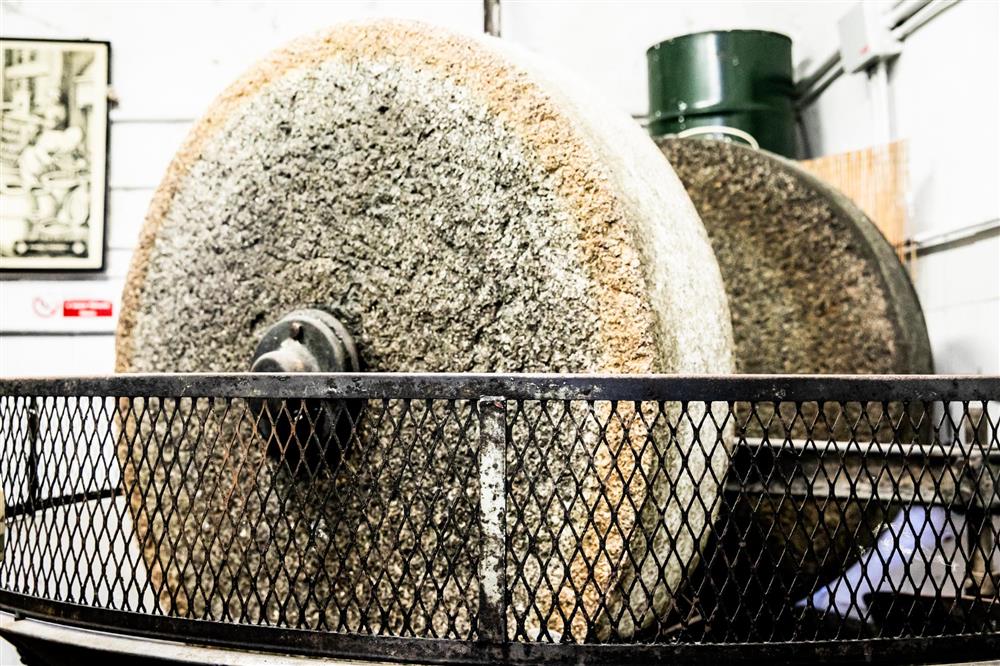 Today the hydraulic presses have replaced the oldest driven by hydraulic force, but the procedure remains the same: with a slow pressure of the pasta placed on the diaphragms, the oil mixed with water is extracted, which is then passed into the separator to divide these two elements.
All process is carried out at a controlled temperature, always below 27 ° C, to keep intact all the organoleptic qualities of the final product. The packaging takes place in dark glass bottles to ensure maximum protection from ultraviolet rays and the perfect oil conservation.
Would you like to taste Polla Olive Oil? Order online now!